Introduction
Samuel R Delany is a favorite here at Entropy. Many of us are huge fans of his work and his fiction and essays have shaped us as both artists and humans. This year, he became the 30th SFWA Grand Master, was awarded the third J Lloyd Eaton Lifetime Achievement Award in 2010, and was inducted into the Science Fiction and Fantasy Hall of Fame in 2002. Literary and cultural critic, memoirist, and author of some of the most important works of science fiction and fantasy of the last fifty years, Delany is a force to be reckoned with. His shadow is immense but bright, inspiring countless new writers every day. From his essays to his novels, he teaches us new ways to think about race, class, and sexuality. He challenges us on what it means to be a person, to be alive, existing within various structures of power.
Delany is particularly important for us here at Entropy, as many of us similarly navigate across and between multiple genres. Consider him one of our living patron saints.
Over the next year, Entropy editors will be discussing a selection of Delany's works. The discussion is open to anyone interested and we'd love to hear your thoughts in the comments.
We begin with Aye, and Gomorrah, the definitive Delany short story collection. We chose to start here because the stories all come from very early in his career and cover a wide variety of registers and styles, and hint at the many places he will go.
***
edward rathke: Since we've all read Delany before, I'm curious about everyone's general reaction to the collection. These are the first short stories I've read by him and I must say that I much prefer his novels. That aside, what are the general impressions of the collection?
Also, what are your favorite and least favorite stories in the collection?
Megan Milks: My general reaction is bow down. These are not the first short stories I've read by Delany but it's the first full collection I've read, and even the slighter stories here are built of the finest sentences and layered with intellectual riches.
As always, I'm struck by Delany's approach to worldbuilding which is strictly perspectival and dialogue-based, and has an immersive quality. I find it always a bit difficult to give myself over to a Delany narrative because his fiction requires a good deal of imaginative work on the reader's part; but once I'm in, I'm in.
Favorite Stories:
"Among the Blobs" — this is my #1, largely because of its strange, helical form — similar to possibly my all time favorite Delany story, "On the Unspeakable," which adopts the form of two columns that meld together like a moebius strip. (Also "The Tale of Plagues and Carnivals" — the parallel worlds/timelines.) Here the two narrative strands collide in this very interesting way, almost like a cut-up except that the relationship seems not so much one of juxtaposition but of each segment covering up or steamrolling its parallel other—not unlike the Blob. A Blobbing effect. I love that the Blob (and I mean THE Blob) is this essentially queer albeit feminized form, the monstrous feminine monstrously invading another person (a man with a death-laser, no less), confusing self-other through a kind of covering: "She smacked him, knee to chin, with a strange and violet warmth that flattened him to the ground. She rolled across him, was in him at every orifice—ears, urethra, anus, mouth, nostrils. She was without him. She was within him. She rolled through him. She flowed around him." A sexual assault scene involving a vulvic force, this description reminded me of a moment in the Hite Report, a 1976 inquiry into female sexuality (which Chip may or may not have encountered, as the story was published the same year), where Hite reconceives female orgasm away from male-dominated language of penetration to a covering, "vagina-covering-penis." Here the covering is also penetration, of course, a total penetration that threatens suffocation. And the Blob is not only an amoeboid form—the word appears variously in the story—but also sensation, encounter, orgasm: the aura that comes from collision, refracted in the structure of the narrative itself. Oh my Blob.
Also loved "The Star Pit" (how it moves between micro and macro levels in thinking about social and biological ecosystems); "We, in Some Strange Power's Employ" (for its theorization of power); "Omegahelm" (hello, power dyke); and the afterword, "Of Doubts and Dreams," which addresses, among other things, writing as the negotiation of doubt.
I was very interested, too, in the recurrence of holograms and hologramic information storage in some stories (thinking of "High Weir" and "Time Considered as a Helix of Semi-Precious Stones" in particular — but also "Prismatica" which seems related in its exploration of color), and how these stories inform each other, though I haven't really thought this question through yet. Anyone want to take this up?
Kyle Muntz:Aye and Gomorrah is a strange book. It's not necessarily Delany at his best, but I still think this is some of his most dynamic and interesting work. Most importantly, it seems like a map of all the (very different) directions Delany's career will take–with hints of later, more theoretical pieces, and a sense that he jumps from form to form just to try it out. The lgbt subject matter that characterizes his mid to late work is mostly absent, but even early on Delany was a writer deeply concerned with race and class, which is especially exceptional considering most of these were published in the 60s when no one was writing SF like that. Even weaker stories like "Corona" have a broader consciousness and stylistic assurance that's almost entirely absent in retro SF, and to a certain extent what ties most (but not all) of the pieces together for me is their exploration of the lives of working people. More broadly, in the vein of most of Delany's fantastical work, Aye and Gamorrah reads like a meticulous, thoughtful exploration of how worlds are constructed; and the effect those political, social, and technological realities have on the people who have to live with them.
Aesthetically, the collection shows Delany exploring so many stylistic registers, and even when the stories don't work or the concept seems sort of thin, it's impressive how well he inhabits such disparate genres. (Especially "Prismatica", a sort of sing-songy fairy tale; and "Night and the Loves of Joe Dicostanza", an abrupt leap into bizarre Freudian surrealism.) The other thing is even very fantastical settings are written about with a heavy emphasis on realism and how technology affects the lives of real people, plus the general lack of larger conflict (and complete lack of militarism) that unfortunately categorizes most SF even now. There's less of the philosophical complexity of his novels, but quite a few of the stories still seem genuinely great to me. My favorites would probably be: "The Star Pit," which is a little obvious but full of very interesting ideas;  "Aye and Gomorrah," for its gorgeous language and exploration of sexuality; "Driftglass," a sort of perfect gem of a story; and "We, in Some Strange Power's Employ…." a large piece that feels like the centerpiece of the collection in a lot of ways.
Also, uniquely for Delany, there are a few very bad stories in this collection, especially ones that engage with pulpier archetypes without changing them much. Maybe weirdly, I also think these are just as interesting to look at because it's so rare to see bad writing from Delany."Ruins" in particular seems like the worst thing Delany has written, despite ending with elements that hint at his interests in "Neveryon"; and "High Weir", his astronauts on Mars story, is also especially weak. The longer stories are mostly better, so I was especially let down by "Time Considered as a Helix of Semi Precious Stones", which was the only time I got a sense of Delany writing a story that just didn't suit his style.
edward rathke: I'll answer my own questions as well. My favorite story was, I think, "Aye, and Gomorrah" along with "Driftglass," and there really is just so much greatness in here. My least favorites were probably "Ruins," and maybe "Time Considered as a Helix of Semi Precious Stones." Though I mostly didn't like Ruins, I think it has some amazing sentences in it that actually reminded me of the opening of Dhalgren. And I largely agree with Kyle's opinion of Time Considered as a Helix of Semi Precious Stones.
The collection was very interesting for me to read. Neveryon was my introduction to Delany, which I followed up with Triton, Dhalgren, and The Einstein Intersection. So probably I've read the least Delany among us, and largely from the same era, so it was interesting to read these stories which are all from the first decade of his career. It reminds me of when I finally watched Casablanca, how I already knew all the references but was seeing the roots for the first time. That's what this felt like. It's my least favorite Delany, but it's definitely a very cool read, seeing all the seeds that were planted so long ago.
It does very much feel like he was just testing what he could do, and some times this leads to only interesting experiments. There are stories I didn't enjoy very much within the collection, but they always held something interesting. Even Ruins, I think, is definitely worth reading, if only because of how it shows shades of Neveryon and Dhalgren. And, I think we see glimmers of what would become Neveryon throughout the collection. The emphasis on working people, on power structures, and even the times he drops into a more explicit mode. I think Delany writes about sex and gender better than most, and I think that's what I loved about Aye, and Gomorrah. It's the only story in here that I thought really dealt with sexuality, and especially seemingly abnormal sexuality.
Though, Megan, reading your thoughts on Among the Blobs makes me want to reread it. Feels like I missed the best parts of it when I read it, haha.
I also think this is a very fitting place to begin this exploration of Delany's work. It can sort of be a reference or map of the many places Delany will lead us throughout the coming months. I also think short story collections are difficult to discuss, especially one like this that shows so many registers, so many styles.
It feels like Delany at his most playful, willing to just throw ideas at the wall and see what sticks. Because he's Delany, most of them stick very well.
But, yeah, maybe we could talk about the worldbuilding? Delany's definitely someone who taught me a lot about worldbuilding and he consistently does it brilliantly here. He manages to build very realistic worlds without ever explicitly telling you much about them, but Driftglass and Aye, and Gomorrah, and Star Pit and We in Some Strange Power's Employ are so fully realised while also being great theoretical pieces about sexuality, power, and humanity.
So maybe we could talk about worldbuilding or some stories specifically?
Megan Milks: Eddy, your assumption that you are the least well read in Delany may be a false one. My own background in Delany's work is limited mainly to the Neveryon series (+Trouble on Triton), Times Square Red, Times Square Blue, and About Writing, though I have some familiarity with his overall catalog. I came to Delany's work largely because I did my Master's in Lit/Fiction Writing at Temple, where he teaches, and worked with him for two years. I was initially more familiar with his work in queer theory and memoir than his fiction. Many of our one-on-one tutorials at Temple were taken up with discussions of feminist and sexual politics (via Kathy Acker, Joanna Russ, Andrea Dworkin); at the time, I was a dedicated second-wave feminist killjoy and a late-blooming queer. My fiction is very different from Chip's but I continue to be influenced by his teaching, and his writing—when I'm working on a story, I find myself pausing to ask myself what Chip would do. How would you describe your relationships to Delany's work?
Yes, let's talk more about the worldbuilding. Kyle, you suggested we focus on "We, in Some Strange Powers Employ, Move on a Rigorous Line."  What strikes me most about this story (and Delany's style in general) is how much worldbuilding, at least at the start, arrives through dialogue. I mean, just looking at the first section of five and a half pages, 90-95% is dialogue. It's not until the chameleon gets to High Haven that we get description-based worldbuilding—limited to Blacky's perspective, this makes sense, as this is all new to him. This is a vivid demonstration of what Delany names in his afterword as one of three constants in his craft, this one borrowed from Theodore Sturgeon: visualize but do not describe — "mention only those aspects that impinge on your character's consciousness, as she or he, in whatever emotional state she or he is in" (373). It's initially disorienting, as we enter into a new world through a limited worldview without the help of much/any exposition — and this opening scene is particularly disorienting because we are introduced to identities like "demon" and "devil" but know (because we are in a Delany story) that we are not in anything like hell (though the existence of a High Haven reinforces this quasi-religious opposition between two worlds); also the Gila Monster, which is – what? Why would demons live on a gila monster? Oh…(after flipping through an index of other possibilities), ding ding ding! They're power techs of different ranks, occupying some sort of…ship. I congratulate myself on putting this together.
It's clear that Delany's strongest investment is in High Haven and its inhabitants, observed here by an outsider looking in. High Haven is an isolated biker community modeled after the Hell's Angels, a community that would be familiar to most contemporary readers, defamiliarized by being placed in a near future context. As characters are introduced, they are interpreted by Blacky primarily in relation to power—ranks, hierarchies, on both the Gila and High Haven, and how power is signified (Roger's "marvelous" ring, for instance). Lest we forget, Blacky is there to perform a power conversion—electric in nature but also, it becomes clear, social—"the area is underpowered," "inadequate power doesn't do anybody any good"—and potentially lethal.
Hmmm. I don't know if I've said anything all too exciting or specific about the worldbuilding here, but it's a start. Eager to hear your thoughts — take it away!
Kyle Muntz: I have a maybe obsessive relationship with Delany's work—though I wish I knew him well enough in person to feel safe calling him "Chip", haha.I discovered his work when I was first starting to write, and it's been immensely important to me over the years. I enjoy most of his writing for very different reasons… which was actually the initial inspiration for wanting to do a reread series, since so much of the conversation about Delany's work revolves around whether his early or late stuff is better. Going through again I'm especially interested in investigating his evolution, and the how the early work (at least for me) flows very naturally into what he's doing now, which is why I'm glad we started with Aye and Gomorrah even if it's always been a problematic collection for me. Even the first time through I remember thinking it was occasionally brilliant but also problematic, though I had no idea how powerfully a lot of these ideas resonate through the rest of his career.
Anyway, I agree with pretty much everything Megan said about "We, in Some Strange Power's Employ…." What struck me most was how broad, yet acute the vision of the story manages to be; and how, with hardly any traditional exposition, he manages to trace those lines of power (and how they relate to technology) throughout both localized and macro societies. In a lot of ways it illustrates unique elements of SF: its transformation of language; its ability to treat place and time as a space for investigating very complex ideas; and, of course, the discovery of working through an unreal space that (unlike, say, surrealism) has the weight of internal consistency, and the kind of vision it takes to sustain something like that.
It's also, unsurprisingly, a brilliantly written story with strong characters, and great to read. Which is always cool.
edward rathke: Love what you said about the story, Megan! It's funny discussing after the two of you because I feel all I really have to say is, Yes. I agree with everything you two have said. Love how he uses dialogue to build worlds. That was one of the most shocking things when I read Neveryon. So much of the second Neveryon book is dialogue driven, and the dialogue creates so much of the world in the series. And, yeah, too, in We, in Some Strange Power's Employ, I love how language works the way it does, how literal and figurative aren't really interchangeable, but the ideas apply to both. Power is energy, but it's also hierarchy, systemic.
It was interesting for me coming to Delany. The first time I read Delany was while living in Korea. For most of my life, I largely only read the literary genre. I read a lot of Asimov when I was young, way too much Tolkien, and kept reading Orson Scott Card's Ender series. Card is a different discussion, and an interesting one because of how great some of his fiction is and how terrible he is as a person. I still think Speaker for the Dead is a near perfect novel. But, anyway, genre: I ignored SFF for most of my life because I bought into the idea that SFF is somehow inherently worse than the literary genre. When I moved to Korea, I began reading SFF though. I read a bunch of Mieville, Le Guin, all of A Song of Ice and Fire, and then, finally, Delany. I actually read Neveryon right after The Dispossessed and A Song of Ice and Fire, which was oddly appropriate.
Delany does something really amazing there. I learnt more about worldbuilding from Delany than I did from anyone else. Martin, Le Guin, and Mieville all rely on telling you about the world at different times, but Delany makes it a dialogue. We discover so much about Neveryon by walking through it, by discussing it. It's a dialogue between us and the characters, but then also an internal dialogue. The book discusses itself, creates and tears apart itself, which is something Le Guin would also do with Earthsea. It brought so many of the elements I came to love from the literary genre and pushed it into this fantastic world.
Though I came to Delany really late, I learnt quite a lot from him. Twilight of the Wolves is definitely influenced by him, and especially his discussions of power, and also how you can use SFF to discuss the real world. It's fitting that I came across Gene Wolfe next in my SFF exploration, because I think he's surprisingly similar to Delany, in that he's one of the most complex writers I've ever come across.
But, yeah, I love me some Delany. And though, like Kyle, I have some issues with Aye, and Gomorrah, I find it very interesting to read since it's like discovering the roots and seeds to the novels I already love.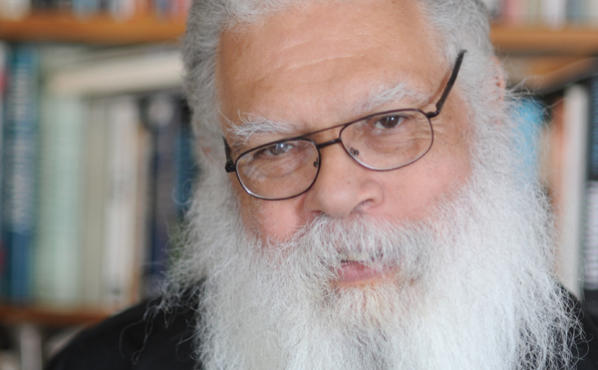 Megan Milks is the author of Kill Marguerite and Other Stories. She is co-editor of the volume Asexualities: Feminist and Queer Perspectivesand is currently editing the next volume of The &NOW Awards: The Best Innovative Writing.
Kyle Muntz is the author of three novels and two forthcoming novellas: Green Lights (Civil Coping Mechanisms) and The Crippled Giant (Mixer Publishing). Recently, he's also the writer and designer of The Pale City, an independently produced role playing game for PC. 
edward j rathke wrote Ash Cinema [KUBOA, 2012], Twilight of the Wolves [Perfect Edge Books, 2014], and Noir: A Love Story [Civil Coping Mechanisms, 2014].