It was another hot summer day in Texas and I had just finished buying groceries. My baby was particularly fussy and put up a fight when I put him in his car seat. He cried so loud I thought someone would call the police.
Between the heat and his screams, my head throbbed, but still, I turned on the radio and tuned to NPR, hoping that an interesting discussion would help me forget my immediate reality. An interviewee was talking about children and, like any parent knows, once you have a child, everything about children sounds interesting, so I started paying attention. The guy on the radio was author Brad Meltzer and he was talking about his children's books. He described how his son talked about heroes and how that gave him the idea to write about real heroes.
Meltzer used historical figures, even some who had tragic endings, to inspire children to learn how ordinary people can do heroic acts like fighting injustice or standing up for themselves. As an example, he shared a story about a time when his younger son was being bullied in the school cafeteria and his older brother told him that he had to stand up for himself, like Rosa Parks did. From that moment on, I was hooked. These were books I had to check out.
What Meltzer created is a series of books that talk about difficult subjects like bullying, oppression, slavery, and how important it is to never give up, and he writes about these things using real people as an inspiration. However, the more Meltzer talked, the more terrified I got. Am I ready to deal with these topics as a mother? My son is only 21 months old, but I can't be naïve about these realities, so I decided to look for books that deal with these topics from a positive, helpful perspective. Here are two books that, in their own way, discuss some of these important issues.
1. I am Abraham Lincoln (Dial, 2014)–Written by Brad Meltzer. Illustrated by Christopher Eliopoulos.
This book will help young readers learn about President Abraham Lincoln. It contains biographical information, but it's not a biography per se; it's a child-friendly version of the most important moments of Lincoln's young life. This book is recommended for children between 5 and 8 years of age, so you won't find information about Lincoln's death or heavy political analysis. Instead, you'll meet Abe, the boy who loves books and justice: "When it came to learning, my best teachers were simply…books." You'll learn how he confronts bullying: "Sometimes, the hardest fights don't reveal a winner—but they do reveal character." More importantly, it carries a great message: "All men are created equal."
2. An Awesome Book! (Harper Collins, 2012)–Written and illustrated by Dallas Clayton.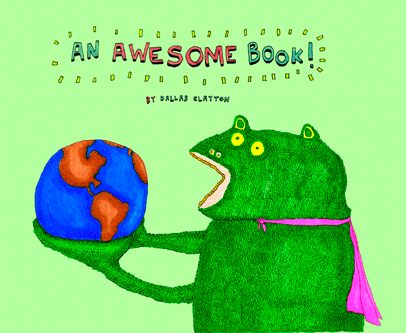 This book is almost a poem with Dr. Seuss-like verses that inspire children to believe in themselves and their dreams. It's recommended for children between the ages of 4 and 8 and has simple, funky illustrations [such as the feature image of this post].
The book criticizes the focus our society places on material things: "Instead they dream of furniture, of buying a new hat. Of owning matching silverware. Could you imagine that?" This is a great way to start having a conversation with our little ones about what is really important.  After reading it more times that I care to count I have to admit that it is one of my recent favorites.
Plus, a read for nap time:
Loving Che (Grove Press, 2004)–Written by Ana Menendez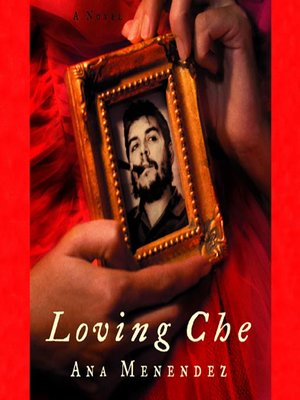 I started reading Loving Che with the skepticism of someone who comes from the Caribbean, where Che Guevarra is, among students, ubiquitous. From the first paragraph it was clear to me that I'd found a gem and it was impossible for me to put it down. I finished it in less than 24 hours. Being a mother of a toddler, this felt like a triumph.
Menendez created a microcosmos in 228 pages from which I did not want to remove myself. A Cuban-American woman is in search of her past; her mother, Teresa de la Landre, was supposedly Guevara's lover. Teresa's character is enigmatic and oscillates between the intimacy of a lovers' room and the Cuban Revolution.
This is a story of longing and exile and how both can be lived in Cuba and out of it. Perhaps this is one of the best books written about Cubans living in the island through the eyes of a Cuban living outside of it.
---
Yadira Izquierdo is a journalist and budding educator currently residing in Austin. Her work has been published in TODO Austin, ¡Ahora Sí! and The Austin Post. She is currently working with children and spending her free time teaching her toddler to love books.