Introduction
Kyle Muntz: Hi everyone! So, for Entropy's first monthly conversation, I'm interested in the idea of book-length narrative poetry—particularly the question of why it seems to have become so unpopular. To me, this seems like an especially complex question considering the prominence of epic poetry in the past: as, for so much of history, the most influential, widely experienced works of literature were poetry. Homer; Dante; Ovid; Virgil; Paradise Lost; The Canterbury Tales; Beowulf; The Tale of The Heike; Gilgamesh; the Mahabharata; etc.
All of these works filled a space as significant or larger than the novel historically, though since the 20th century there seems to be a consensus—not uniform, but pretty close—that sustained narrative and poetry just aren't meant for each other. In general, even if the age of the "epic" is over, I'm curious to hear your thoughts on whether this is still an interesting direction for poetry, or if developments in contemporary poetry make this kind of work less relevant in a world where the novel is already so prominent.
In particular, this conversation was inspired by Wild Grass on the Riverbank by Hiromi Ito (forthcoming from Action Books), which the introduction presents as the first book-length narrative poetry published in modern Japan. To me, the book felt so fresh: this intensely bleek anti-epic, as grotesque as it is surreal, and written with a kind of repetition that echoes the roots of poetry in oral storytelling. The fact that it was published as poetry seems very important to me, and more than anything it left me wondering: why isn't this done more often?
To narrow the focus a little, for the purpose of this conversation I'd define "narrative" poetry as having characters, a sense of scene or setting, and some kind of arc (rather than the conceptual organization that's common even in very abstract poetry).
A few other issues that seem interesting: why it is that books that blend poetry and narrative are so often called "hybrid form" when they're working in this tradition that's been established for so long? Also, I'm curious about other books you might have seen that push in this direction, and how you felt about them; and more broadly whether you feel lineation and narrative complement each other, or if this kind of storytelling is really better left to novels.
Bud Smith: I don't find linear storytelling left better to novels at all. I think there's a thing that happens with poetry vs. novels, where the author's poems might or might not be more of a memoir piece, more of a reaction to the real world where they live in. At least that's what I love about poetry. I'm not keeping a diary, I'm writing a poem about what would be a diary.  Where on the other hand, a novel can be about living on Mars. About something that has no connection to the author at all. Not to say poems don't do that too. But poems can be non-fiction, or poems can be make believe … I think the contemporary poetry that I am drawn to is doing some hyper personal things. I find those hyper personal things most thrillingly expressed in narratives that are connected. Linked. Works that play leap frog and bounce back to motifs. Poetry collections that have characters and story arcs and call and response moments throughout the world of the piece remind me of well executed concept albums more than anything else. Yeah, so there's your poetry is music thing, too. Shoot me.
I don't know why book length narrative poems is perceived in such a negative light. Might have something to do with poets feeling a greater need to be more and more experimental. I think that there is plenty of room for a narrative within the experimental though.
Joe Milazzo: Thanks to Romanticism (actually, the Victorian reinterpretation of the Romantic impulse), poetry has become associated with interior experience, and the novel with matters of universal or at least national import. To take poetry as small in the context of the novel's bigness, of course, is to ignore poetic traditions other than the lyric, to conveniently forget how Romanticism was at least in part a "rapid response" to changing political and social conditions in Europe (Blake and industrialization; Wordsworth and the French Revolution; Shelley and his own brand of dissidence), and to misinterpret what was new about the (Western) novel. (The novel existed in Asia before it did in the West—specifically, Japan, where the earliest novel also a chronicle of feminine experience—all of which renders the Hiromi Ito example here particularly intriguing.) The novel redefined heroism, certainly, in terms of the everyday person living his or her life much as anyone else would. But for the novel to even be able to reinscribe this subject within the realm of the heroic requires pre-existing categories of heroism in long-form narrative, and those categories are poetic. Perhaps we could reframe the question this way: why don't more novels acknowledge their debt to poetry?
The question as to whether the epic is over, or now a historical curiosity, is not an idle one. The novel has by now been killed and brought back to life by so many successive artists and movements that it is hard to say what a novel is anymore other than a book that contains a long-ish fictional narrative. That said, I think that there is still a desire for epics in Western culture, and that that desire of probably most satisfied by television drama. These stories are also long, but they are also truly episodic, and thus fairly relaxed in terms of how and by what means they work towards their conclusion. Often, that conclusion is nowhere in sight. This kind of storytelling owes much more to the oral tradition of the Gilgamesh poet, Homer, and other bards (a tradition continued in written literature by Virgil, the authors of the Medieval Romances, Milton). And there's a kind of poetic wastefulness, or at least largesse, in how programs such as Mad Men and The Americans lavish every expense in getting the historical details right, even to the extent of overdoing it. I mean, is the exact shade of Howard Johnson's roof orange* really necessary to our understanding what is really happening in Don's and Megan's marriage as they "enjoy" their ice cream? It's a grace note, frou-frou, a trope you notice for being a trope. In Peyton Place, it wouldn't have mattered, really, what brand you smoked, only the circumstances in which you light up, how it revealed some psychology otherwise inaccessible to the audience.
* The Baby Boomer equivalent of Tintern Abbey, perhaps.
This poetry that is hidden in plain view fascinates me. A great deal of poetry now being written in English is an demonstrative rejection of what is perceived to be meretricious about poetry: how it over-emotes, how it indulges a mere fascination with language, its imprecision, its pastoralism, and so on. Not quite anti-poetry, but definitely an appropriation of anti-sentiments for the sake of exploring how poetry in a lyric sense may still be possible. Consequently, I do think we are starting to see a reinvestment in narrative by poets, and a renewed appreciation for how narrative construes subjectivities. To take but one example: Cathy Park Hong's Engine Empire. I am also tempted to put Claudia Rankine's Citizen in this category / genre, but it feels a bit too soon to attempt definitive statements about that book. Regardless, work like that being done by Hong, Rankine, Noelle Kocot in her character poems (The Bigger World) and others make we wonder: does poetry hold out the promise of helping us to understand narrative, particularly narrative of a mythic or epic scope, as a cultural force in a way that prose cannot… perhaps is even prevented from effecting?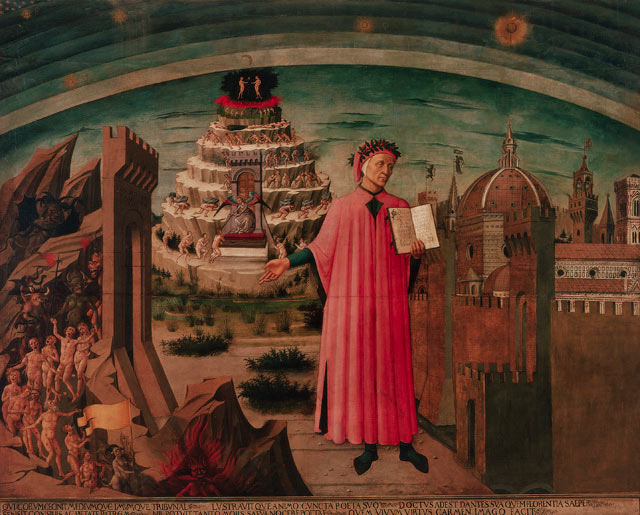 Bud Smith: I agree with Joe, there might be a renewed investment in narrative by poets coming along. I know I'm into that. Of course, sometimes a narrative might be slippier than the poet intended. But when done most effective, there's something so appealing about a poet telling a story. And especially being able to memorize small beads of storytelling, his/her verse, and string it together in an aural demonstration, a live performance. You can go see a poet do that with an entire book's worth of narrative poem and you'll get a complete story arc, a beginning, a middle and an end (if they do that). A novelist is not going to summarize an entire 300 page+ book for you to sit and listen to for twenty minutes (let alone probably memorize anything). The poet, with the economy of what  they are saying (no matter how large the scale of the story that their linked poems are saying) could recite to you an entire 'epic' if they so choose to do. That calls back to a time before the written word. Back to when 'writers' didn't even exist. A modern 'epic' can be about how your job is making you relocate to Arkansas. Or about how a tree fell on your car and now you take the bus. I don't care. There's a largeness to the ordinary if injected with unfaltering humanity. I like to get crushed by poets who keep talking and talking and talking. Especially when they do it the old fashioned way. Telling a story and standing there in front of the crowd, taking us all on a walk somewhere known, but strange.
Dennis James Sweeney: For me, the fate of narrative poetry might be more a question of histories of audience and reception – fluctuations within the presence of narrative in the genre are probably due more to the cultural status of verse as a cultural form than to anything else. Maybe narrative, in other words, embeds itself in whatever is the most culturally accepted/adhered-to form: i.e., novels, at a certain point, then (now) maybe television shows like Mad Men, as Joe says above. Although verse in the form of song, which Bud mentions, is still as culturally current as Homer's epic poems might have been. The poems Homer's epics originated from, as I understand it, were in fact accompanied by music. I don't think Bud should ask us to "Shoot [him]" when he compares poems to music. Poems are music. Or, if you don't believe that, songs are poems. It seems clear to me that popular music (in addition to TV drama) serves a similar cultural role to us as orally passed-down narrative poems did for people a few thousand years ago. I'd even be mildly willing to argue that the Iliad bears more of a similarity to something like Nicki Minaj's "Pills N Potions" (a great, catchy song, God) than it does to It Is Daylight, an amazing book of poetry I just finished by Arda Collins that won the Yale Younger Poets prize a few years back.
Maybe the presence of a scrutable narrative is the difference between Minaj and Collins, or one of the differences. Maybe narrative is what makes a form matter, and a form's relevance to the society it exists within is what determines the level of narrative involved. Though there's a lot more going on between Minaj and Collins than that.
So, maybe (and there are a lot of maybes here) it comes back to the ironic/post-ironic progression we've seen a lot of in contemporary fiction. Poetry (what we think of as poetry today), which was allowed to dissociate itself from narrative by its growing cultural irrelevance (and I say that with love and endearment), now begins to seek out narrative as a way of reconnecting with readers, recovering some of what it lost in its earlier orgy of freedom from the mandate to tell a story. Maybe that desire to bring back sincerity or meaning to poems through narrative is even part of why we're having this conversation.
Bud Smith: Reconnect with readers, yup yup yup. Sincerity. That's gotta be it..
Joe Milazzo: I think we might also be at that point in poetry's history here in the West where, after L=A=N=G=U=A=G=E and conceptualism, poets are asking, "Where are we to put pressure on the language, on discourse, to continue our investigations into what this medium's capabilities and capacities are?" And the answer is looking like narrative. I mean, isn't Matias Viegener's 2500 Random Things About Me Too as close as our contemporary age is going to come / going to want to come to Wordsworth's Prelude or Whitman's Song of Myself, both of which redefined the epic in lyric terms, or, totally collapsed the epic and lyric modes that had meant so much in the Classical Age? The great thing about Matias' book is that it requires you to reimagine both genres, poetry and narrative, but it requires this gently (not softly, though). Matias' book doesn't really aim to alienate the reader like other kinds of literary experiments with which many of us are familiar, and for which we have great affection. It is a book that completely, even gleefully rewards readerly expectations. It is "winning." But 2500 Random Things About Me Too also gives you that feeling, entry by entry, that all worthwhile experimental, boundary-pushing works do*: uncertainty, "This isn't what I'm telling myself it is."
* Of course, there are also traditional works that labor within the limits of a particular genre and can still effect an expansion of the readerly consciousness, such as Frederick Turner's Genesis, "an epic poem of the terraforming of Mars," http://iliumpress.com/bookPages/genesis.html.
Re: singing, the music of poetry… it's also fascinating to me how fiction writers, after Gish and his "cult of the sentence," have totally co-opted the term prosody. Is prosody still a meaningful concept for poets?
Janice Lee: I'm coming into this conversation late, and loving what is being said. Joe's statement about novels needing to acknowledge their debt to poetry is an interesting one. Often times, these kinds of paths are about categorization. Is something poetry or fiction. In some cases, certain categories sell better. In other cases, certain categories have more cache. Other times it's about ownership or tradition or proximity. My first two books are labeled as novels by their publishers. But my poet friends prefer to label them both as poetry. So the distinction can be practical or political or arbitrary. It might be about wanting to emphasize certain aspects of a work. To place more emphasis on the language or the rhythm, or on the characters or the story. I've been thinking lately about poetry as the relinquishing of everything into something, that is, to take the unarticulatable and to articulate something, a piece, a fragment. That might mean the poem is imagistic or rhythmic or experimental in an intentional way – let's recall William Carlos Williams or Ezra Pound or e.e. cummings, but that might also mean that I need 100 pages, 200 pages to communicate to you that something fragment. And then I also think of something like Finnegan's Wake. I mean it's a novel. We call it a novel. It resembles a novel. But if you were to pull pages out of that, lines, the language is absolutely poetic. So can a work have the "quality" of something and still be something else? I'm not really answering the question perhaps, but also perhaps what these labels look is changing. Narrative poetry perhaps exists all over the place, they just don't resemble Gilgamesh or The Odyssey. And right, novels don't always resemble novels anymore, and in the end it's all a compensatory gesture via language. I have though been thinking about certain forms and what certain forms can accomplish that other forms can't. For example, the kind of repetition that the sestina sustains creates a very particular haunting tone. The repetition isn't exact, or even always very noticeable, and it's that stuttered or subtle or surreal pace that makes the repetition somewhat doubtful, uncertain, ghost-like. Also, the novel, especially the long novel, which is sometimes reviled for being a sort of self-masturbatory act that becomes a gesture of taking up space and volume and scale. But at the same time, the density and scale and scope create a completely different relationship with time, and therefore narrative, and the layers and sheer length build up a different kind of repetition and sense of deja vu, but one that depends on the physical passage of time as well as the conceptual passage of it. Like how is "eternity" felt different in an 8 line poem versus an 800 page novel? Narrative poetry perhaps compounds methods of both shorter-form poetry, in its sustained interest in language and rhythm and musicality and verse, and the novel, in its narrative structure and emphasis on place and character.
Dennis James Sweeney: Which maybe leads to the part of Kyle's original question about "hybrid" form. What Janice's comment makes me think of is the way that hybrid narratives I have recently had the chance to read do function with a different approach toward time than at least the epic narrative poetry I am familiar with, the Greek and Latin epics, which have a fairly stable notion of continuity through time, the way, as we've noted, many novels do now. I'm thinking particularly of a book that came out from Les Figues last year called The Tales, by Jessica Bozek. The book uses its prose poems to poke into specific moments and scenes in a post-apocalyptic dystopia kind of place that is much more expansive than the language or length of the actual book. This isn't properly epic or even narrative poetry, probably; probably, it's related more to the recent rise (if you want to call it that) of very, very brief narratives, of "flash fiction." Then again, a number of Bozek's fragments are explicitly titled "The ____'s Tale," as in The Canterbury Tales; Sina Queyras's blurb explicitly evokes Chaucer, who left us with his own super-fragmented manuscript, which creates a much longer narrative by dipping into it at a series of relatively isolated points, represented by the stories each traveler tells. So unstable notions of time, and numerous, widely spread points of salience are not a new thing, exactly, either. There is something "epic" about The Tales, but represented through a new (or not so new), more fragmented vision of time.
Or think of Jenny Offill's very recent Department of Speculation. Not a self-consciously narrative poem by any means, Offill's book still manages to weave thousands of tiny, apparently unrelated fragments together into a coherent narrative that, by the end, feels epic, at least to me. This is a book that was published by Knopf and marketed as a novel, but is far more subversive in terms of its perception of time and continuity than its hard cover and place on the shelf might have you believe.
Kyle asked this question earlier: "[W]hy it is that books that blend poetry and narrative are so often called "hybrid form" when they're working in this tradition that's been established for so long?" Well, for one, the books I'm talking about and Janice is talking about and many of us are talking about are not in fact lineated, though I think we can pretty easily agree that line breaks are a superficial definition for poetry. But for another thing, their approach to continuity has evolved (fragmented, I guess we can say) since the "golden days" of long-form narrative poetry. Is it even possible anymore to write a text self-aware enough to earn the designation of poetry that portrays time as an unwavering line, following a plot the way we might have done unselfconsciously a few hundred years ago?
Joe Milazzo: All these excellent points Kyle and Bud and Dennis and Janice are making re: rhythm, time as existentially construed, form and frame, fragmentation vs. continuity / contiguity, scale and scope etc. put me in mind of a fantastic essay by Walter Benjamin entitled "The Storyteller: Reflections on the Works of Nikolai Leskov." The entire essay is required reading, but, here, a few choice quotes:
"The earliest symptom of a process whose end is the decline of storytelling is the rise of the novel at the beginning of modern times. What distinguishes the novel from the story (and from the epic in the narrower sense) is its essential dependence on the book. The dissemination of the novel became possible only with the invention of printing. What can be handed on orally, the wealth of the epic, is of a different kind from what constitutes the stock in trade of the novel. What differentiates the novel from all other forms of prose literature—the fairy tale, the legend, even the novella—is that it neither comes from oral tradition nor goes into it."
(Counter examples now exist, of course; Benjamin's essay predates Finnegan's Wake, as well as Gaddis' J.R. and Duras' The Square, among other modern and postmodern novels that are oriented towards the oral in their almost exclusive dependence on dialogue as opposed to description, exposition, etc.)
"Every morning brings us the news of the globe, and yet we are poor in noteworthy stories. This is because no event any longer comes to us without already being shot through with explanation. In other words, by now almost nothing that happens benefits storytelling; almost everything benefits information. Actually, it is half the art of storytelling to keep a story free from explanation as one reproduces it."
"Boredom is the dream bird that hatches the egg of experience… For storytelling is always the art of repeating stories, and this art is lost when the stories are no longer retained. It is lost because there is no more weaving and spinning to go on while they are being listened to. The more self-forgetful the listener is, the more deeply is what [s]he listens to impressed upon his memory. When the rhythm of work has seized him [her], [s]he listens to the tales in such a way that the gift of retelling them comes to him all by itself… The storytelling that thrives for a long time in the milieu of work—the rural, the maritime , and the urban—is itself an artisan form of communication, as it were. It does not aim to convey the pure essence of the thing, like information or a report. It sinks the thing into the life of the storyteller, in order to bring it out of him again. Thus traces of the storyteller cling to the story the way the handprints of the potter cling to the clay vessel."
"Death is the sanction of everything that the storyteller can tell. He has borrowed his authority from death."
THE PARTICIPANTS:
Janice Lee is the author of KEROTAKIS (Dog Horn Press, 2010), Daughter (Jaded Ibis, 2011), and Damnation (Penny-Ante Editions, 2013). She is Co-Editor of [out of nothing], Reviews Editor at HTMLGIANT, Editor of the new #RECURRENT Novel Series for Jaded Ibis Press, Executive Editor at Entropy, and Founder/CEO of POTG Design.
Joe Milazzo is the author of Crepuscule W/ Nellie (Jaded Ibis Productions) and The Habiliments (Apostrophe Books). He co-edits the online interdisciplinary arts journal[out of nothing] and is also the proprietor of Imipolex Press. Joe lives and works in Dallas, TX.
Bud Smith grew up in NJ, and currently lives in NYC with a bunch of records and VHS he bought at the flea market for $1. His books are the short story collection, Or Something Like That, the novel Tollbooth and the poetry collection Everything Neon. His writing has appeared at The Nervous Breakdown, Wordriot, Metazen, TheNewerYork, the Bicycle Review, among others. He hosts The Unknown Show; edits at Jmww and Uno Kudo; works heavy construction in power plants and refineries.
Dennis James Sweeney hails from Cincinnati, Ohio. He's the author of the chapbookWhat They Took Away and writing that has appeared in Alice Blue, DIAGRAM, Juked, and Unstuck. Find him in Corvallis, Oregon.