Image via kissing–razorss.tumblr.com
Any time is a good time for horror/horrific comic books, but October and Halloween are especially good times for reading about ghosts, ghouls, and the like. Here are some spooky comic books that will get you in the mood for that all-night candy corn binge.
1. The Bojeffries Saga by Alan Moore and Steve Parkhouse (Top Shelf Productions, 2014)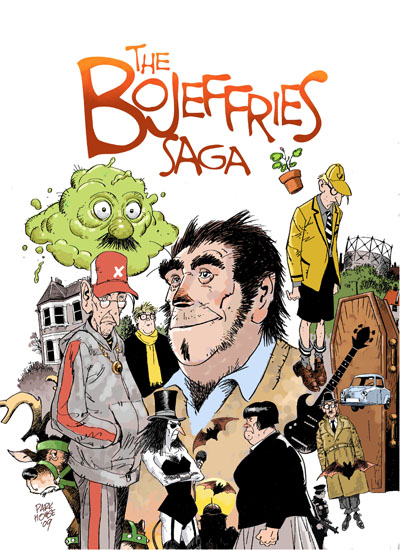 Alan Moore's oeuvre is characterized by deconstruction of tropes and an entrenched cynicism. In The Bojeffries Saga that attention is directed on a Munsters-esque family consisting of, among others, a lecherous werewolf and a vampire that only speaks in an archaic pictography. What really makes this a scary comic book, though, is its portrayal of the foibles of human existence through its satirical lens.
2. Nijigahara Holograph by Inio Asano; translated by Matt Thorn (Fantagraphics Books, 2014)
Fans of Junji Ito's Uzumaki know exactly how terrifying manga can be, but Asano's book tests those limits in a unique way. Rather than going for the surreal grotesqueness and uber-gore that typifies J-horror, Inio Asano uses surreal subtlety and atmosphere to create a genuinely creepy patchwork as disaffected youth, time travel, a teacher with an eye patch, and an unseen sewer monster come together to reveal a chilling and bizarre twist ending.
3. Edgar Allan Poe's Spirits of the Dead by Richard Corben (Dark Horse Books, 2014)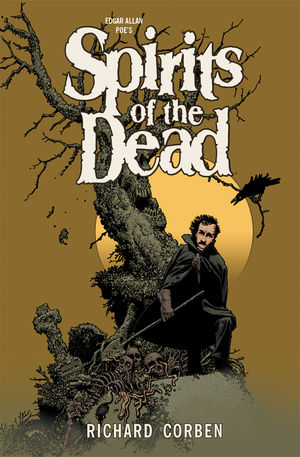 The Heavy Metal maven illustrates his own renditions of gory Poe classics. How much more Halloween-y can a comic be?
4. Hansel & Gretel by Neil Gaiman & Lorenzo Mattotti (TOON Books, 10/28/20014)
This adaptation stretches the definition of a comic book, as it is really more of a children's picture book, but given Neil Gaiman's pedigree in comics, as well as the publisher's dedication to the form, I'll give this book a pass and let it stay on this list. It's true that Gaiman sticks pretty close to the original source material in this retelling of Hansel and Gretel, but the small flourishes in his prose keep this from being a rote telling of a tired fairy tale. Coupled with Mattotti's wood-cut prints (which is clever in its own right given the profession of Hansel and Gretel's father), the story is genuinely more creepy than I ever remembered it being as a child. Plus, its October 28th release date makes it a perfect All Hallow's Read present.